Research and development
We strive to improve ModulRAS focusing on:
Simple operations
Safe, energy effective and cost-efficient production
Sustainable solutions
Optimal and stable water quality
High growth and low mortality rates
Better conditions for the fish, the environment and the fish farmer.
To achieve this, Nofitech works closely with fish farmers, authorities, research institutions and insurance companies.
Sustainability and corporate social responsibility
RAS (Recirculating Aquaculture System) is a closed and environmentally friendly production system, which utilizes the water sources better than traditional flow-through and re-use facilities. Small quantities of new water into the system allows the water to be well treated, thus preventing fish from being infected.
Small quantities of water out of the systems also gives significantly less environmental footprint. Feed residues and faeces are filtered out of the water and taken care of and further processed for example to fertilizer and energy. Nofitech is constantly working to develop ever better solutions for the sustainable use of all waste streams from the systems.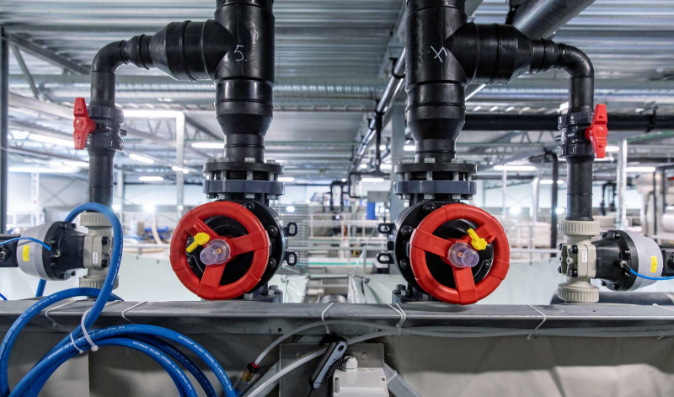 Growth with solid owners
In 2018, the Norwegian active owner Longship bought 70% of the shares in Nofitech. The fund's ambition is to help develop Nofitech into an internationally leading player in the development of RAS solutions. The two founders, Geir Løvik and John Hestad, still own 30% and will be part of the further development of the company.
Over the past couple of years, the delivery capacity has been significantly strengthened, including through the employment of a new CEO, several MSc / civil engineers as project managers and new employees with expertise in automation. Several of the employees also have extensive experience from the construction industry.
---
Board of Directors
The Board of Directors (BoD) in Nofitech Holding consists of people with broad experience from various businesses and industries, as well as deep expertise from fish farming and aquaculture. The BoD meets regularly throughout the year, while there is a continuous dialogue and collaboration between management, the Chairman and Longship as the majority owner.
Asbjørn Reinkind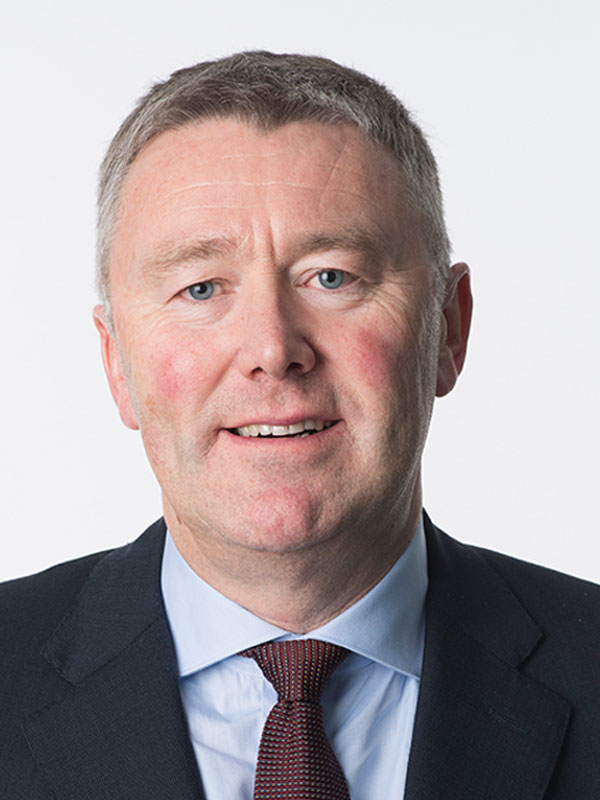 Asbjørn Reinkind holds an M.Sc. in Economics and Business Administration from the Norwegian School of Economics. Mr. Reinkind has significant experience from the fish farming industry through his position as CEO of Hydro Seafood and through the Boards of Biomar Group, Grieg Seafood and Mørenot, as well as previous positions in Seafarm Invest, Sjøtroll and Midt Norsk Havbruk, respectively. Furthermore, Mr. Reinkind knows the food industry well through companies such as Rieber & Søn, Grilstad and IsbjørnIs.
Geir Løvik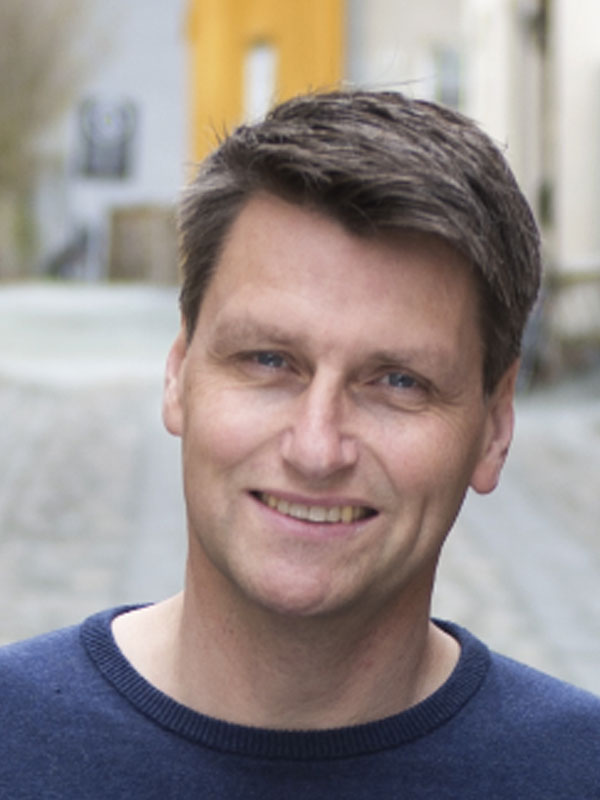 Geir Løvik holds an engineering degree within aquaculture technology from HIB in Bergen. Mr. Løvik established Nofitech together with his partner John Hestad in 2011, becoming one of the first providers of a land-based seawater RAS-facility of industrial scale. Prior to Nofitech, Mr. Løvik has extensive operational experience from the Norwegian fish farming industry. Since 1985 he has worked with various parts of the value chain, including sea cages, land-based grow-out operation, smolt production and brood stock. Since 2001, Løvik has been working with design and product development of RAS, and as project leader/supervisor for RAS construction projects both nationally and internationally.
Bernt Østhus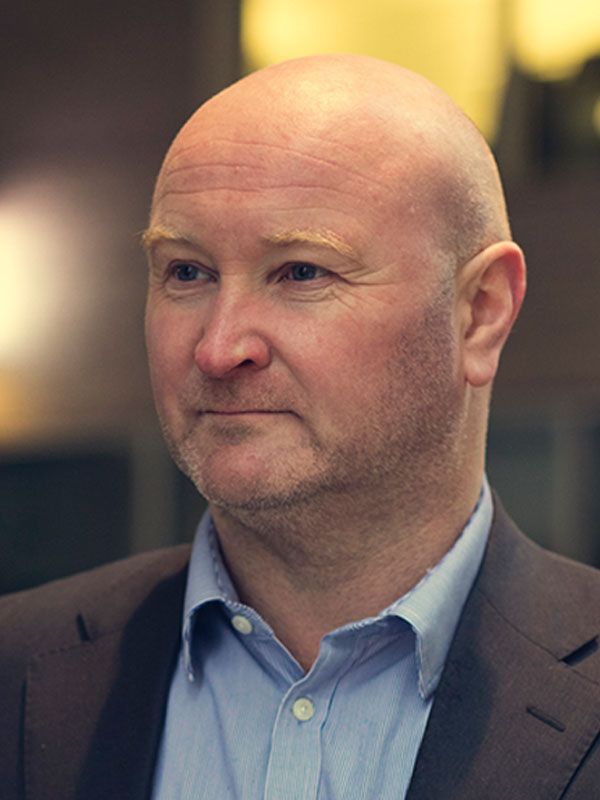 Bernt Østhus holds a Master of Law (LL.M.) from the University of Bergen, and has worked actively with investments since 2001. Through Staur Holding and Pareto Staur Energy, Mr. Østhus has been involved in a range of different companies within e.g. the food industry, oilservice, industrial goods & services and real estate. He has a solid track record both as Chairman and board member in various companies, including e.g Petricore Ltd and Cardinal Foods AS. Mr. Østhus is the lead partner for Longship's investment in Nofitech.
Hans Tindlund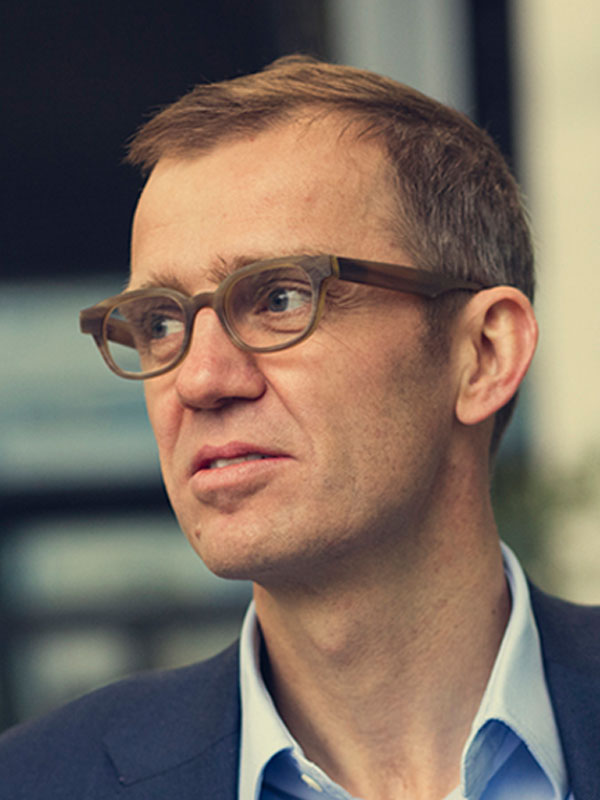 Hans Tindlund holds an M.Sc. in Computer Science and Engineering Cybernetics from NTNU, as well as an MBA from Columbia University in New York. Mr. Tindlund has significant experience with active ownership through CapMan, before he co-founded Longship in 2015. Prior to CapMan, Mr. Tindlund worked as a consultant with McKinsey and within corporate finance. Mr. Tindlund has board experience from various companies, both as Chairman and board member, including companies like Curato AS, Ecura AS, Cardinal Foods AS and Espira Gruppen AS.