Transparency act
As of 1 July 2022, the Act relating to enterprises' transparency and work on fundamental human rights and decent working conditions was enacted (Transparency Act). The Act imposes a duty on enterprises to, among other things, carry out due diligence assessments to be explained in a report to be published annually.
Norwegian Fishfarming Technologies AS (Nofitech) expects all suppliers throughout the value chain to adhere to high ethical standards. No forms of corruption, embracery, embezzlement, collusion, discrimination or harassment are tolerated. We expect our suppliers to respect human rights in the same manner as Nofitech, throughout the entire value chain when performing work on our behalf. This expectation is also articulated in the ethical guidelines to which our suppliers commit to adhere.
Nofitech is actively engaged in mapping all our collaborators and suppliers. This forms the basis for an assessment of human rights and decent working conditions in accordance with the principles of OECD.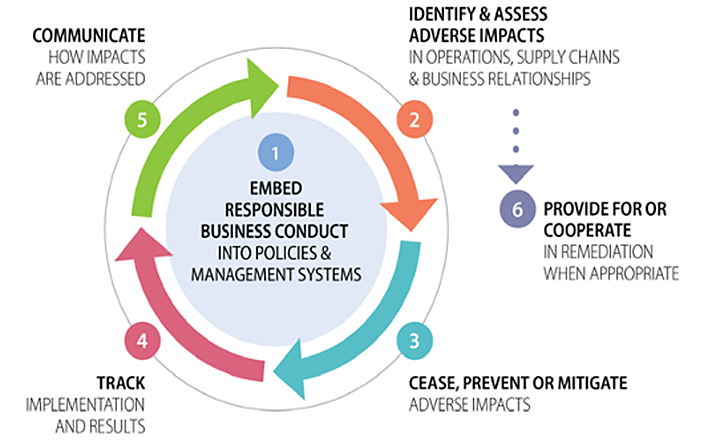 The due diligence assessments are an ongoing process and are part of our continuous procurement efforts. As part of our procurement processes, Nofitech intends to proactively identify, avoid, mitigate and account for adverse effects on human rights and decent working conditions occurring in our supply chain and with our partners.
How Nofitech works on this topic:
Accountability is embedded in our processes and included in the Supplier Code of Conduct. The management of the organization is responsible for the content of governing documents, coordination, internal guidance and reporting, while each department is responsible for compliance and follow-up.
Risk assessment is conducted as part of our procurement processes. The assessment forms the basis for evaluation risks related to violations of human rights and decent working conditions. Necessary measures will be implemented where the risks are assessed as highest, and where Nofitech also has sufficient leverage.
Nofitech is committed to ensuring a responsible and sustainable supply and partner chain. Our utmost desire is that the employees of suppliers and sub-suppliers have proper employment agreements, fair wages, freedom of association, and freedom from discrimination and harassment in the workplace, as well as compliance with working time regulations and other HSE requirements.

All relevant suppliers shall, in accordance with our procedure for compliance with the Transparency Act, accept and sign the Supplier Code of Conduct.
Nofitech will conduct necessary background checks, obtain self-assessment and initiate unannounced inspections of suppliers deemed high risk.
Errors uncovered, deficiencies or violations of laws, regulations, and our Code of Conduct will be addressed, and the supplier will be given a deadline for rectification. Suppliers opposing compliance with our Code of Conduct and corrective actions cannot expect to continue their collaboration with Nofitech.
The supply chains are extensive with many links and sub-suppliers who have their own supply chains. Consequently, Nofitech has a risk-based approach to due diligence in line with the purposes of the Transparency Act. We will continue to systematically review our suppliers to gain a better overview of those associated with risk of negative impacts. Based on materiality analysis, we will prioritize appropriate measures and follow-up to reduce and halt any potential negative impacts.
Information
The Transparency Act gives the right to request information about how the organization addresses negative consequences on fundamental human rights and decent working conditions.
The following email can be used: post@nofitech.com